Put me BACK in the game, Coach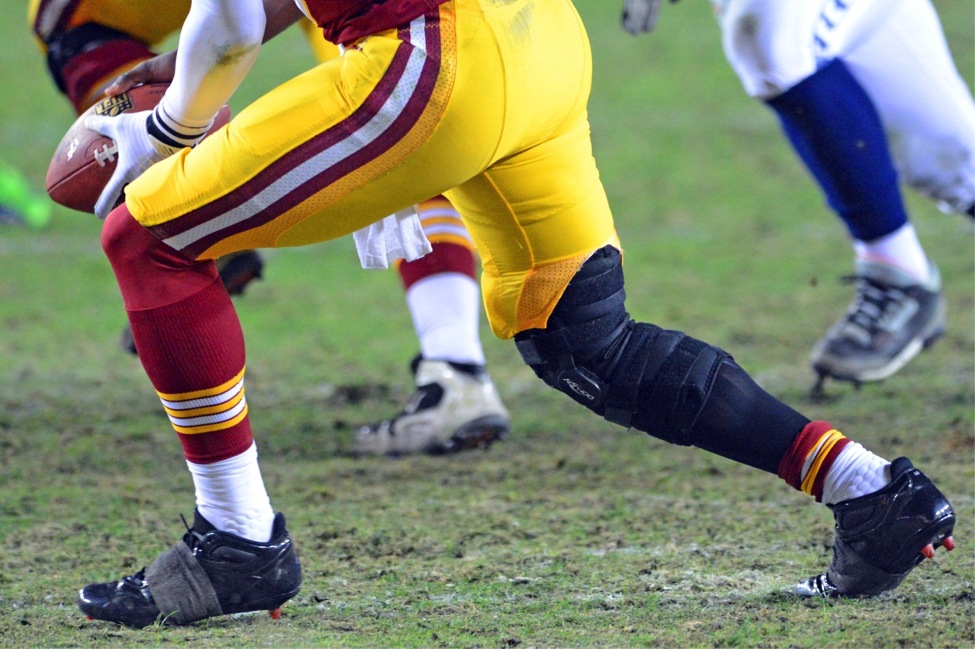 Tips for Safe Return to Sports.
No pain or swelling
Full range of motion
Minimal weakness
Tolerate sport-specific drills
Tolerate practice or noncompetitive play
Returning to play after injury
Kirk Gibson
Los Angeles Dodgers, World Series 1988
Michael Jordan
Chicago Bulls, NBA Finals 1997
Tiger Woods
Torrey Pines, US Open 2008
We all have memories of our favorite athletes performing at the highest level in the face of unthinkable injury. These images of athletes conquering injury on the field of competition are enduring. They often serve as a defining moment in the athlete's career, separating them from their peers.
Unfortunately, most sports related injuries are not associated with such theatre. Furthermore, the effects of the injury generally persist after the fans have gone home and the lights have been turned out.
What are the effects of sports related injury?
The injured athlete is often confronted with a significant loss of function and inability to perform. There is also often a significant psychological component to the injury as well. Treating the injured athlete often involves a team approach, including team physicians, physical therapists, athletic trainers and coaches. Athletes generally are not aware of the medical aspects of injuries. Therefore, it is paramount that the treatment team exercises sound judgment and employs evidence based protocols when treating the injured athlete.
Recovery from injury generally occurs in phases. Modern treatment protocols place less emphasis on the specific time frame (though this remains important), but more focus on the phase of healing. As Physical Therapists, our goal is to monitor each patient's progress and adjust the treatment protocol accordingly.
When to safely return the injured athlete to competition is central to this process. All injured athletes hope to return to their chosen sport as good as or better than they were before injury. And they pray for a speedy recovery! Innovations in the field of sports medicine including advances in surgical procedures, medical devices, orthobiologics, and advanced rehabilitation protocols all allow injured athletes to recover from injury faster and more completely than ever before.
Phases of recovery
The acute phase is marked by severe pain, swelling and loss of function. Rest, ice, compression and elevation (R.I.C.E) is the mainstay of treatment during the acute phase of healing. It is important to protect the injured area during this phase, whether this be with crutches, cast or brace. This is critical to avoid further injury.
The next treatment phase focuses on regaining full motion and strength of the injured limb or joint. When strength and range of motion have been recovered, then functional drills can be started. This may include jogging or pool running, and progressing to sport specific drills. During this phase, functional braces or splints may be utilized to protect the injured area. The athlete is then allowed to return to practice or noncompetitive play. When this is tolerated without difficulty, the athlete is considered safe for return to play.
Recovering from a sports related injury can be a difficult and challenging process. Working closely with your Physical Therapist, will give you the best opportunity to "GET BACK IN THE GAME" safely.