ATHLETES WITH COVID-19: RETURNING TO SPORTS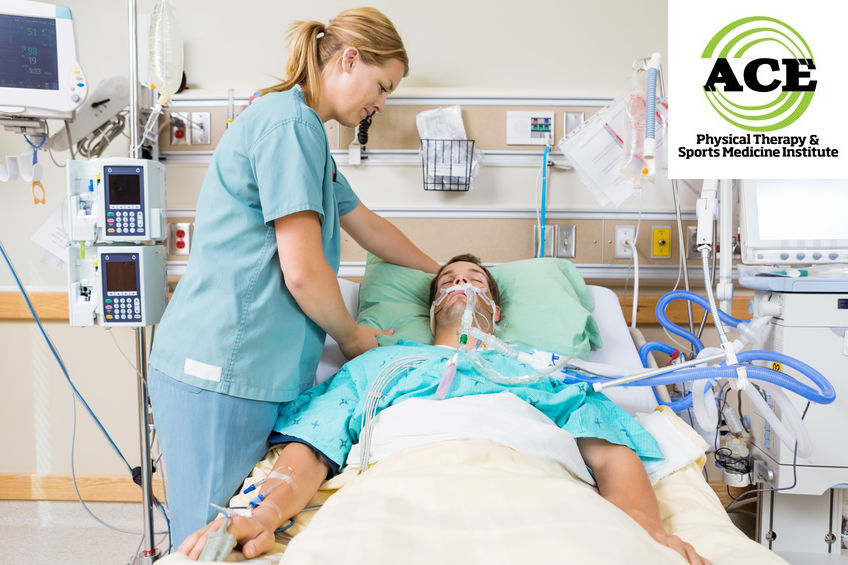 Tid Bits of Info
Studies have shown up to a 30% decrease in pulmonary function after being infected with COVID-19.
Tele health has proven to be a successful way to initiate the rehabilitation process of a COVID-19 survivor.
Elite athletes can continue to train at a high level but high intensity training in non-elite level athletes might make them more susceptible.
In most team situations, being able to train for the given sport would be nearly impossible and maintain proper social distancing.
COVID-19 has forced the cancellation of every sporting event for the past 1 month and it appears that most of these events/seasons will not resume any time soon.
The Coronavirus, COVID-19, does not care who you are and what you do for a living.  It strikes the old, young, weak and strong and the devastating effects can be fatal while some people don't even know that they have been infected by the virus.  For athletes with COVID-19, it might turn into the biggest challenge for athletes to overcome the symptoms and return to their sports sometime in the future.  Those who were most effected will have to rehabilitate their bodies and primarily the pulmonary system prior to regaining the ability to train for their sports.
Results of follow up studies of patients who suffered the worst effects of the virus but survived have shown severe lung damage in some instances.  It was reported in one study that the group that had been assessed had lost up to 30% of their pre-virus lung capacity.  There was damage to the lung tissue. It is unclear if it will heal, but if it does the time table will be extensive.  Many athletes with COVID-19 who are impacted with the worst case scenario of symptoms should survive due to their pre-virus conditioning and lack of co-morbidities. After recovery, they will require extensive rehabilitation of all kinds to return to action.  The first phase of their rehabilitation must be to re-establish pulmonary function to combat the fatigue that will surely be associated with the lack of lung function.
During the time of mandatory "shut down," it is difficult for an athlete who has "recovered" from the virus to begin a formal workout regimen.  Many times the recovered athlete is still recovering and has to deal with fatigue and other symptoms related to the entire scope of the attack.  There might be other organs that were affected negatively due to an immune response to the virus that can be extraordinary in some individuals and is actually too aggressive.  The lower respiratory issues are usually the most common complaint that presents itself during the attack.
Rehabilitation of these athletes must begin slowly and progress when pulmonary function allows them to move forward. This may take a long time if they have been compromised extensively or de-conditioned due to inactivity during their recovery period.   If they need guidance they might be involved in telehealth sessions initially until they are well enough to travel to the clinic. Many times these patients will begin with very simple tasks like walking short distances several times per day. The standard way of rehabilitating a pulmonary patient might not be the best way to treat someone recovering from the virus. These patients won't need percussion to clear secretions and using a spirometer might cause more damage than good because they tax the lungs and lower the oxygen content in the blood.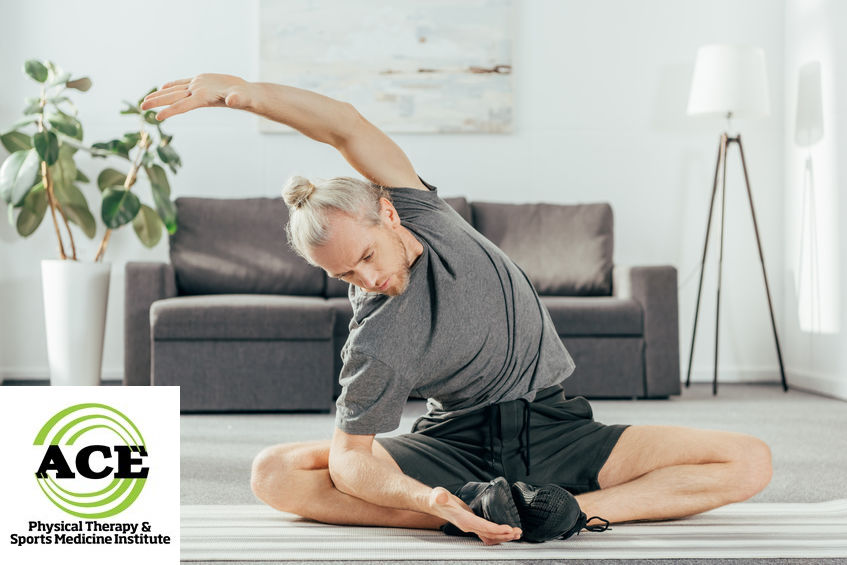 In highly compromised individuals, the simple task of rising from a chair and walking across the room several times might be all that can be handled during the initial phase of recovery rehabilitation. Progression of cardiovascular exercise is based on the response of the athlete. Utilizing cardio equipment makes the job easier but many people won't have this type of equipment in their house. If this is the case, the rehabilitation specialist might have the patient march in place or around their house.  The athlete can assess their pulse and heart rate as they exercise.  If they are having difficulty the rehab specialist can use the "talk test" during the telehealth session.  If the patient is moving well and can hold a "normal" conversation, they are not moving fast enough.  If they are unable to speak, they are pushing themselves too much and should slow down a bit.  The time will come in the future for them to aggressively pursue cardiovascular training that will enable them to return to their sport.
The Corona virus, COVID-19 has wreaked havoc on almost every person and industry.  Athletes with COVID-19 will most likely survive due to their pre-virus conditioning but the return to their sport may take an extended period of time due to the severity of symptoms that appear in certain individuals.