ACE Physical Therapy & Sports Medicine Institute 14 1/2th annual Potomac River Run Marathon & Half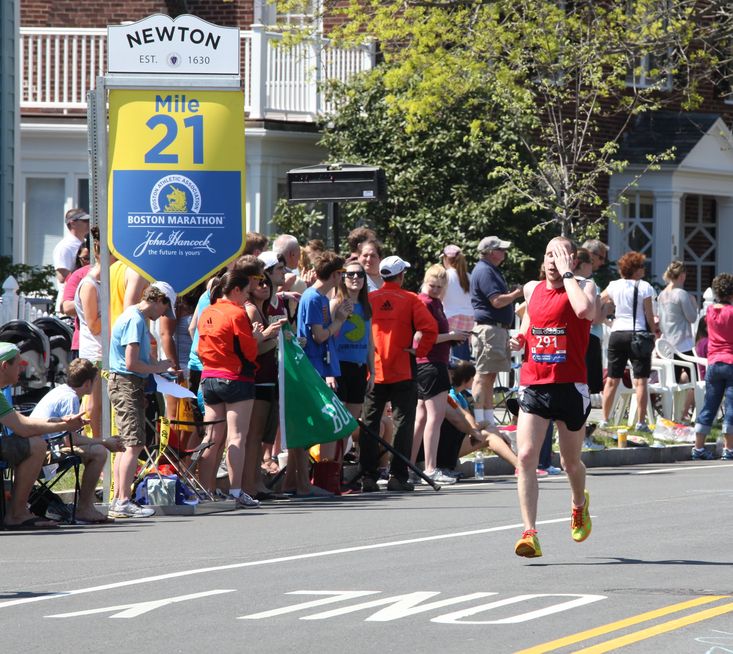 ACE Physical Therapy & Sports Medicine Institute with locations in Alexandria, Arlington/ Clarendon, Falls Church / Merrifield, FairOaks / Fairfax,  Herndon / Reston, Leesburg / Lansdowne, and Tysons Corner / Vienna in VA  welcomes the Marathoners to ACE Physical Therapy & Sports Medicine Institute's  14 1/2th annual Potomac River Run Marathon & Half. 
When and Where: The Marathon will be held on Saturday, October 28, 2017 at 8:00AM at Carderock Recreation Area • One mile west of I-495 Capital Beltway off Clara Barton Parkway Carderock, MD 20871. D  20871
Registration: Please click here for online registration.
Fee: Registration Fee is $60.00 – $120.00
Donate:  Race benefits the following charities:
Directions:
Carderock Recreation Area is one mile west (outside) I-495 Capital Beltway, on the south side of Clara Barton Parkway
Carderock Recreation Area does NOT have a street address, but some GPS units can find "Carderock Recreation Area"
Please follow these directions to Carderock Recreation Area:
From I-495, take Exit 41 north of American Legion Bridge in MD.
Bear west on the exit ramp and turn onto westbound Clara Barton Parkway.
After one mile, bear right and take the first exit to the right (Carderock | Naval Surface Warfare Center).
Turn left on the bridge; follow it through a tunnel under the C&O Canal Towpath.
Drive 0.3 miles to a T-junction. Free parking is on your left or right. Please do not park on the grass.
 Parking:
We have about 325 free parking spaces
Please carpool or use our Facebook page to share a ride.
The parking areas are not numbered with signs, but …
Parking Area #4 (75 spaces) is on the left (east) — we host packet pick-up in the picnic pavilion next to Parking Area #4.
Parking Area #3 (60 spaces) is straight ahead and a little to the right with permanent and portable toilets
Parking Area #2 (70 spaces) is farther to the right (west)
Parking Area #1 (120 spaces) is farthest to the right (west) with permanent toilets
Pre-Race Dinner:
Join us for pre-race dinner and the fifth annual DC-area SCHOOL-BUILDING SUMMIT for all charity leaders building schools and educating youth internationally — to continue a conversation that may change the world
Friday, October 27, 6:30 PM, at Cosi Restaurant, 1801 North Lynn Street, Arlington VA
Dinner tickets are $15 for all you can eat ($20 after October 8)
Packet Pick up:
Packet Assembly:
Help us assemble bib numbers and goodie bags, and get your bib number, t-shirt, and goodie bag early on Thursday, October 26, 5:00 PM – 8:00 PM, Walter Reed Community Center, 2909 16th Street South, Arlington VA 22204 (703-228-0946)
Pre-race packet pickup:
Friday, October 27, 3:00 PM to 6:00 PM, Pacers Running Store, 3100 Clarendon Boulevard, Arlington VA, across street from Clarendon Metro, free parking at Trader Joe's if you buy something — includes late registration
Race-day packet pickup: Saturday, October 28, 7:15 AM to 8:45 AM — on-site at Carderock Recreation Area picnic pavilion, next to Parking Lot 4
You may pick up someone else's bib number and packet if you bring along a signed note or a printed e-mail message from your friend
Race-day packet pick-up is on-site at Carderock Recreation Area, eastern (left-hand) parking area picnic shelter
If you want to change your start time or distance, you MUST inform the registrar when you pick up your bib number on Thursday, Friday, or Saturday
We will also have a change chart on the timing table at the start / finish line.
Awards: 
$250 to 1st, $150 to 2nd, $100 to 3rd overall M/F
Gift certificates to 1st, 2nd, 3rd by 10-year age-group M/F
This race is the third of Safety And Health Foundation's 2017 Grand Prix
$100 cash award to everyone who finishes all 3 of SHF's full or half marathons in 2017