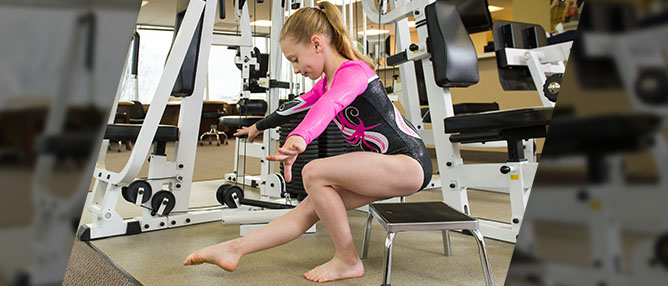 "The therapists and trainers made workouts fun and showed me exercises and stretches that improved how I used my legs during gymnastics skills."
Leah Fontaine
I am a competitive gymnast. I gave up swimming and dance to focus on competitive gymnastics. At my level, it became a year-round sport with 24-hours a week training. I started struggling with knee pain. The left kneebegan hurting so badly that for the first time I could not push through the pain. My parents decided to take me to the orthopedist who recommended physical therapy.
After searching the web, we found the ACE Physical Therapy and Sports Medicine website and were impressed with the good reviews. The staff worked with us to schedule convenient sessions.
While Physical Therapy was hard, I was very motivated to get better and enjoyed amazing support from the staff. The therapists and trainers made workouts fun and showed me exercises and stretches that improved how I used my legs during gymnastics skills.
I trained for about a month before I could get through practice with only minimal pain. After two months, the pain was basically gone.
Physical Therapy is hard work, but the results are worth it. I am in less pain, and my skills look better. Plus, I am less likely to get hurt because my form has improved.