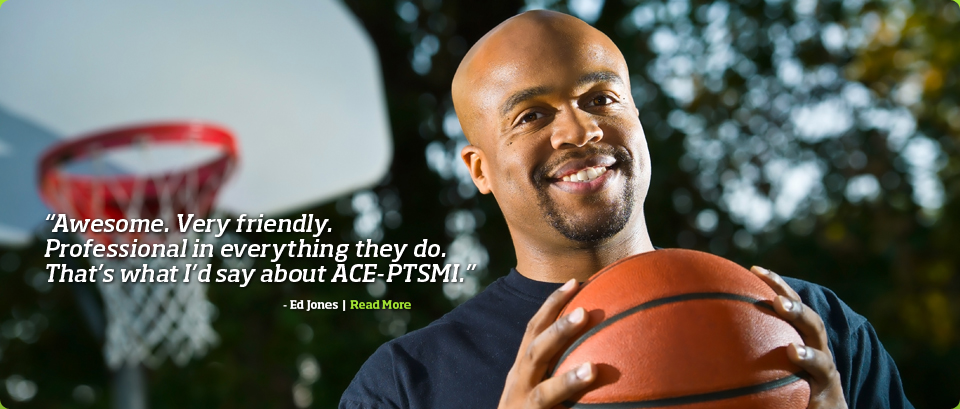 "For sure, if I ever need therapy again, there's no doubt where I'd go – theACE Physical Therapy and Sports Medicine Institute. They're the best."
Ed Jones
If ACE Physical Therapy and Sports Medicine Institute had something like a frequent flyer program, Ed would be Platinum Level. He's a three-time, repeat patient (for different injuries, of course!). While he hopes there's not a fourth round of therapy in his future, there's no doubt where he'd do it.
Ed says:
"Awesome. Very friendly. Professional in everything they do. That's what I'd say about ACE Physical Therapy and Sports Medicine Institute. I've been there a lot. I know them well!
"I went there twice after tearing the ACL (anterior cruciate ligament ) in both knees playing basketball, and I had to go after breaking my ankle. After my last ACL surgery, my doctor told me that I needed 16 weeks of therapy, but I finished in 12. I think a lot of the reason for that was the therapy program they designed for me. And I worked hard.
"About 15 weeks after surgery, I was able to get on an elliptical. At 19 to 20 weeks, I could do light running. I felt good and had no pain. I think that's a great recovery.
"You have a lot of questions while you are in therapy. They always answer them and give you a lot of feedback about how you are doing, what you need to be doing, and how your body should react. Everyone at ACE Physical Therapy and Sports Medicine Institute is so professional and friendly. The front office was great. They set up all my appointments for a month to six weeks, so I knew exactly when I was going. If I had to reschedule, they made it easy.
"Right now, I'm going to the gym – using the machines and doing flexibility exercises. I'm running in the neighborhood. No races or marathons, or anything like that. I'm not playing basketball yet and I may not go back.
Ed Jones